From Aarikka collector to gallerist taking Finnish design abroad
08.10.2021
Photo by Gallery GAo ShAn
It has taken some eleven years of travel along a winding path through Finnish culture and design that has shaped the nucleus of this blog text. I have been running GAo ShAn, a special gallery born out of fascination by Finnish craft culture for nearly three years now. Gao Shan means korkea vuori in Chinese Pinyin. The name connects my Chinese roots to Finland where I live now.
Kaija Aarikka's business story started from button sales. And this path of becoming a gallerist begun from a wooden Aarikka jewel I bought eleven years ago in a secondhand shop.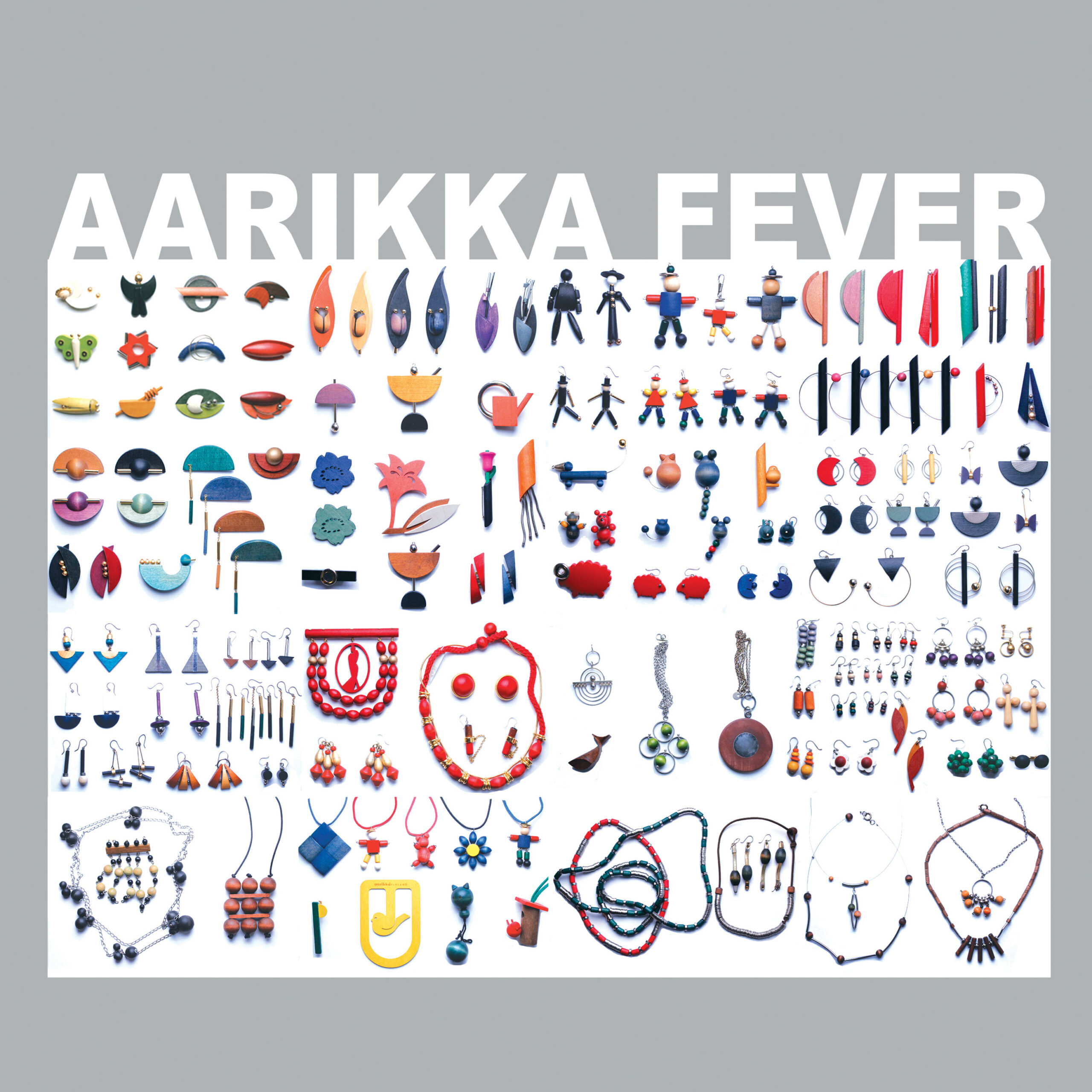 From then on, I have set myself in deep research mode into Finnish jewelry. The passion and interest have taken me from Finnish jewelry in 1950s to the current design generation's work. Focus on contemporary jewelryhas expanded to include contemporary art jewelry.
I moved from England to Finland towards the end of 2010, after a previous journey that took me to studyfashion curation in London, at Central Saint Martins College of Art & Design.
The draw of the past in new surroundings
Setting up life in a new culture is not too easy anywhere. Yet, the blossoming of recycling atmosphere that appreciates materials or items enough to give them a second life has helped me to understand and appreciatethe Finnish design culture quite quickly.
To begin with, I got interested in researching and absorbing knowledge of Finnish design from old books and magazines, especially in the field of jewelry.
To recap the more recent history, the field of Finnish jewelry making was pretty much kick-started with the dawn of Independence from Russia as many a skillful Faberge jewelry craftsman came to work for Tillander in Helsinki. This provided the roots for talent to blossom later, in the golden age of jewelry from the mid-1950s tothe end of the 1970s.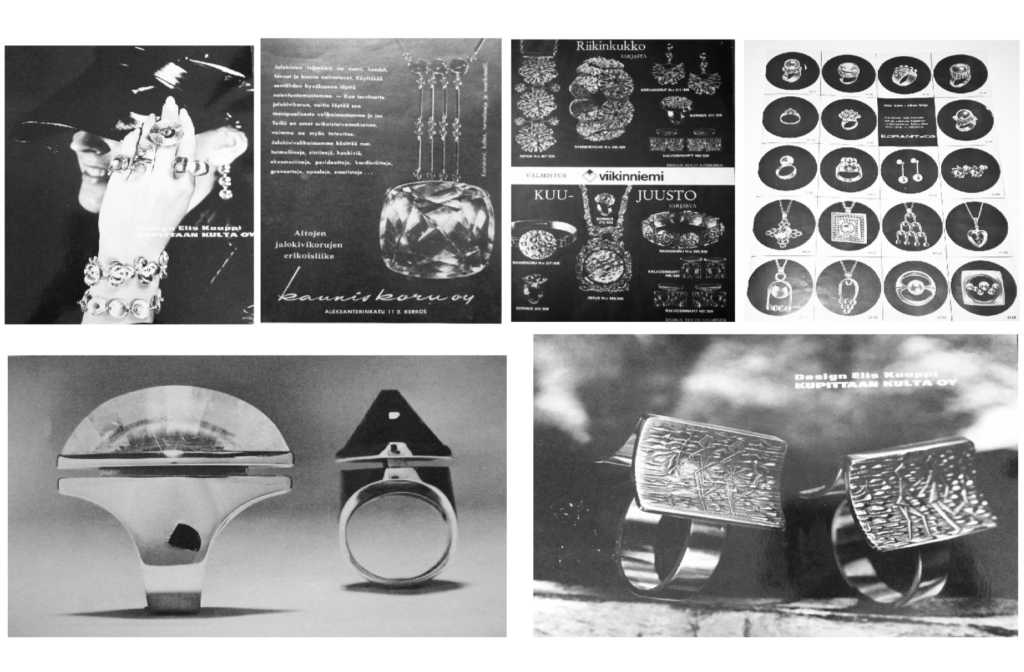 A new trend in Scandinavian design characterised by simplicity, minimalism and functonality prevailed. And, importantly, Finnish jewelry design played a big part in this. The tme was ripe for Finnish contemporary jewelry to be notced and receive acclaim on the internatonal stage.
Having got to understand this part of Finnish jewelry history a bit beter, I  started blogging about my jewellery collecton on Instagram ahead of establishing the gallery.
Clarifying the gallery's mission
I was actng as a visual artsts and designer for many years before I started thinking about setng up a gallery.At frst, I established the gallery as a showroom for my own artworks and some of my Finnish jewelry collecton.
The space formed a meetng point that connected my visual intuiton in a curated way with other artsts, designers and tourists. Gradually, I removed the personal art secton with the aim to bring art and design together under the umbrella of craf culture and provide the Finnish traditonal handicraf an internatonal point of view.
The reason for the change was because I saw how difcult it is to gain visibility and make a living as designer orartst in Finland based on my own experience.
The gallery wants to ofer a space and professionally curated opportunites for younger generaton to show oftheir talents. It is an investment for the future in this feld.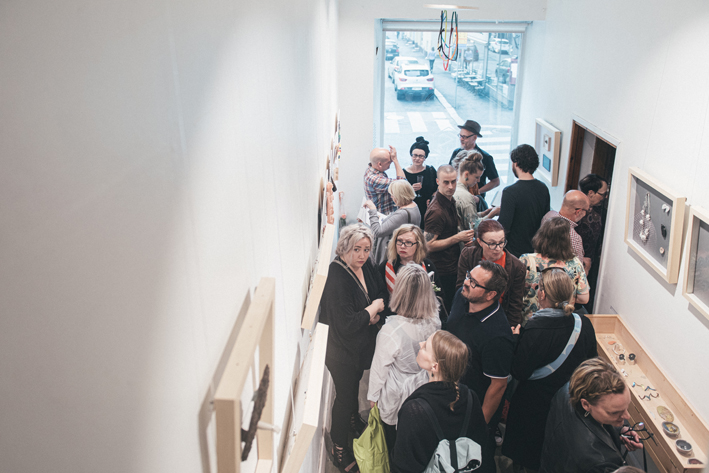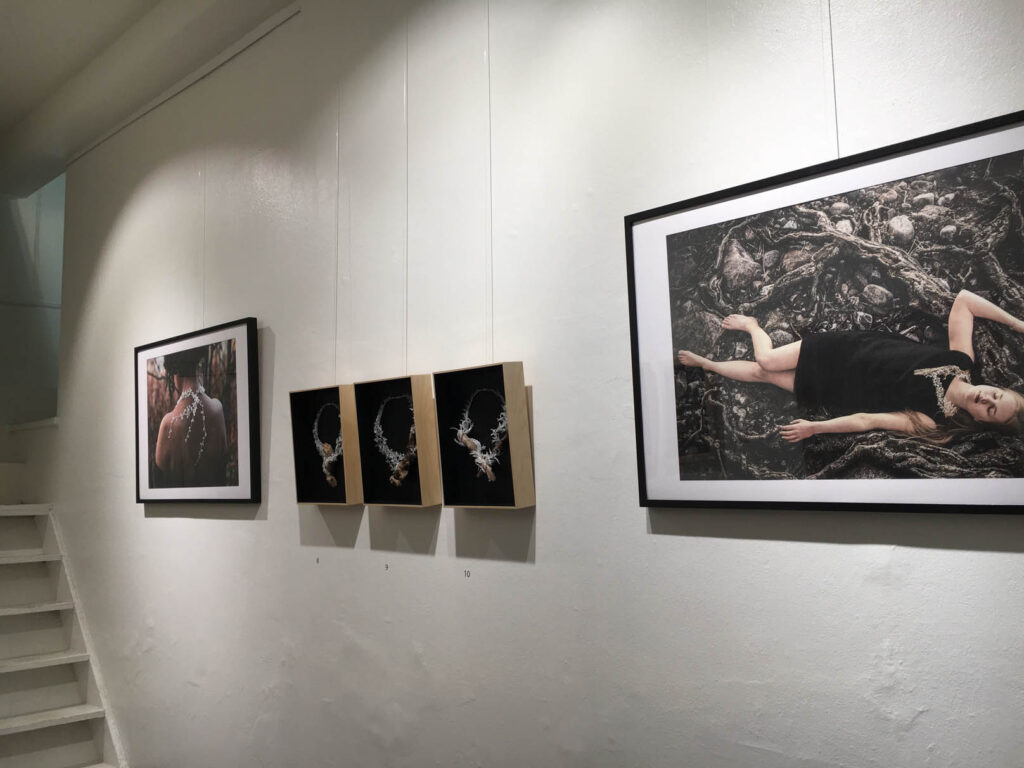 Jewelry is an inseparable part of culture, wrote Finnish culture journalist Kaj Kalin in 1990 for the book LapponiaJewelry – International Jewellery from Finland. He also made the point that in representations of theconceptualised "Finnish design", Finnish nature is seen as a collection
of constructive forms and models ready for processing (i.e ready-made design objects).
Yet one can conclude that the success of Lapponia jewelry in 1960s to the beginning of 1970s owed to the company's central function: Brave participation to exhibitions in the US and Europe.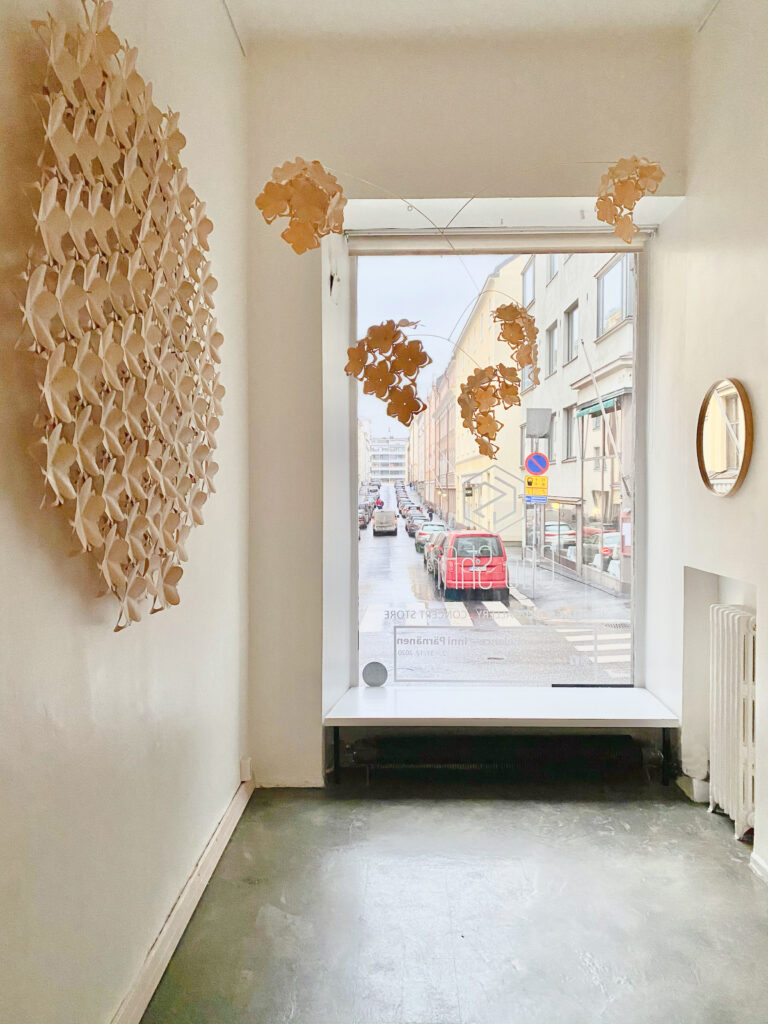 This is one way our gallery wants to give a try today: Taking Finnish craft culture in the form of contemporaryjewelry abroad.
The next blog text describes the physical participation in Design Shanghai exhibition event this year, representing 18 Finnish artists in the process.
Blog wiriten by curator Ding Yi.